Convenient Purchasing In Your Hands
Give yourself the convenience you need for making purchases with a debit card from State Bank of Davis. Benefits to our debit cards include:
EMV-Chip technology for enhanced security
Use your card at ATMs across the country
Purchases can be made in person or online
No annual fee
School Spirit Mascot designs available
Contact State Bank of Davis to learn more about the benefits of our debit cards.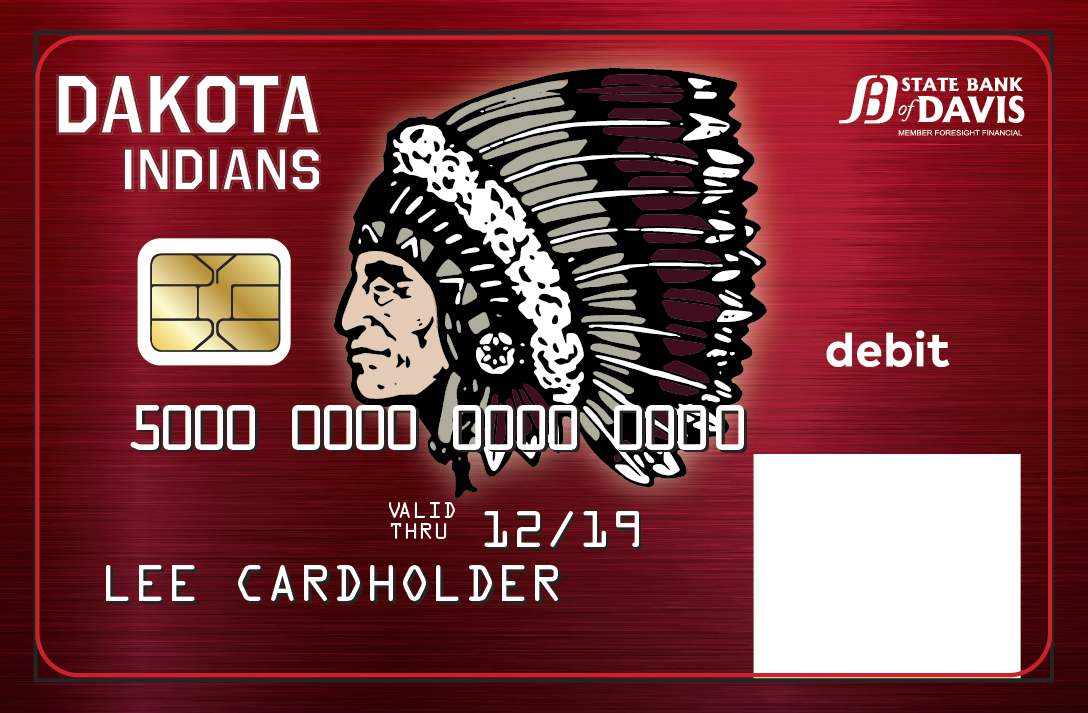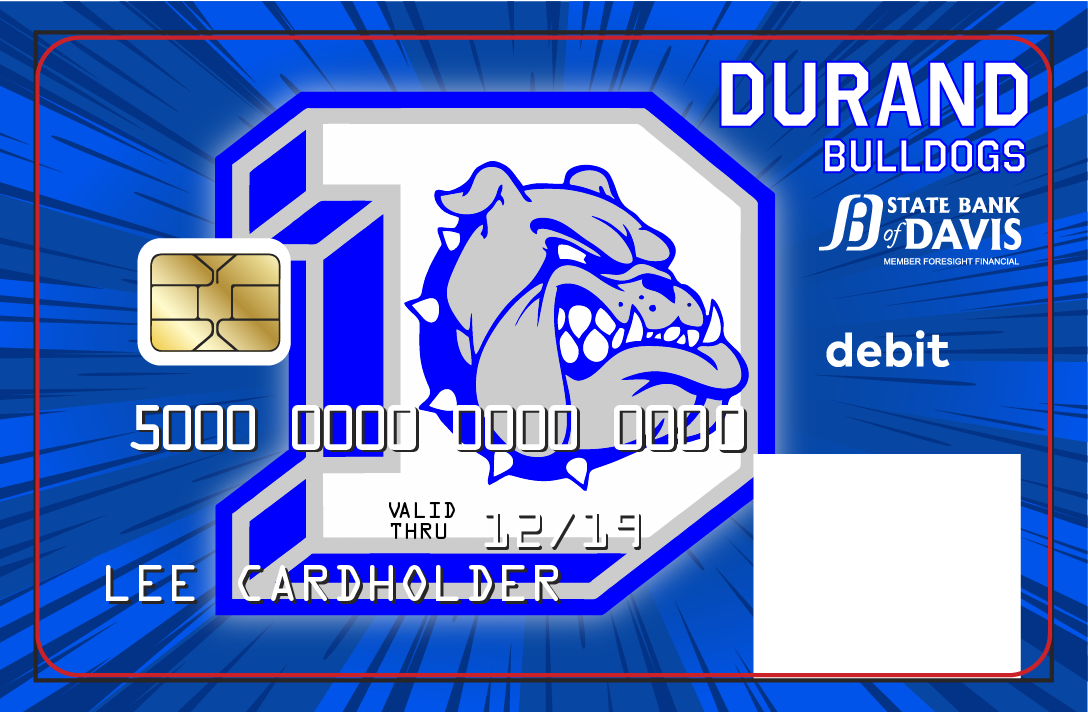 Report Lost or Stolen Debit Card
If your State Bank of Davis debit card has been lost or you believe it has been stolen, you need to report this to us immediately. Call State Bank of Davis at 1-815-865-5125 during regular business hours to report your lost or stolen debit card. After regular business hours, contact the lost and stolen card center at 1-888-297-3416. If you are enrolled in our mobile banking, you can also manage your card in the Card Management section of our mobile app.